Here at Love True Food we give you the 'real' information from Ayurvedic and Yogic theories and present it to you undiluted. We offer courses on Yogic Eating and Ayurvedic Nutrition, as well as more popular cooking classes like Thai, Vietnamese and Indian. All our classes are based on health principles, and ingredients are Organic, Sustainably Sourced and Healthy. These classes are either theory based, hands on, or partial participation.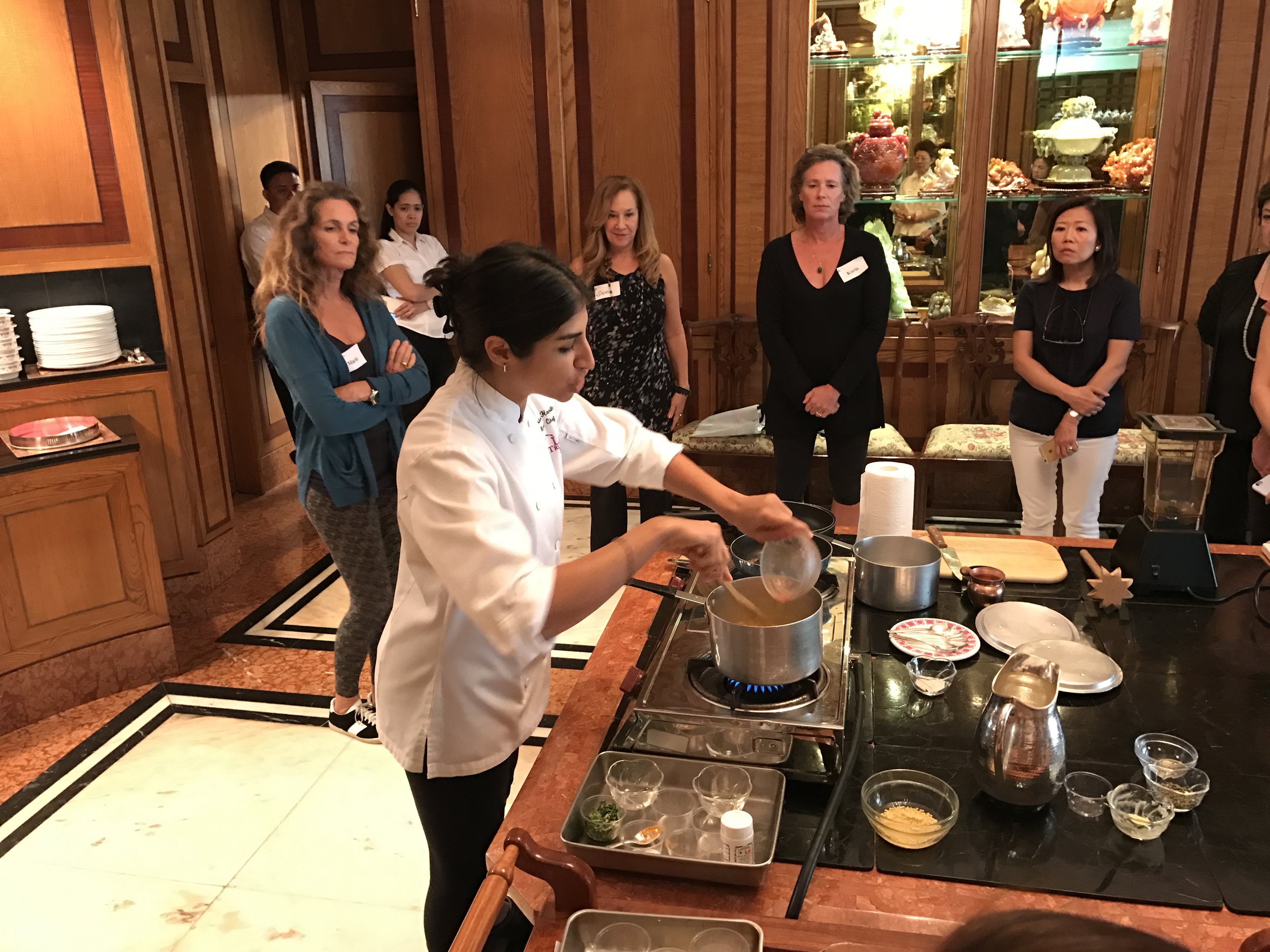 CORPORATE TEAM BUILDING EVENTS
Nourish the Body & Mind with a Holistic Healing System
HK$800/head
This highly interactive workshop will help you to understand your Ayurvedic body type, and what diet, exercise and lifestyle regime will best suit you. For enquires feel free to contact us.
At the event you will receive:
* Analysis of your individual body type
* Tailored Yoga sequence
* Diet & nutrition guidelines for your constitution
* Access to LTF portal of Ayurvedic recipes
* Cooking demo and access to Ayurvedic Recipe Portal**
* Ayurvedic tasters
* Goodie bag and certificate
Resource Information
Born into a family of hoteliers and restaurateurs, Lakshmi Harilela received her traditional education at Les Roches in Switzerland before embarking on a journey to health and well-being at New York City's Natural Gourmet Institute. From there she chose to revisit her roots studying Integral Yoga with her family Guru, Sri Swami Satchidananda, before entering The European Institute of Vedic Studies where she graduated in 2006 as an Ayurvedic Nutritional Therapist. In 2008, she graduated as an Ayurvedic Practitioner from the Kerala Institute of Ayurveda. Moving back to Hong Kong soon afterwards, Lakshmi established "Love True Food" to share her knowledge and passion for 'true food' and Yoga with the world.